11-7-2018 Health Insurance Update
Lead Engineer- Michael Kirk:
I do not like doing non article updates, but this is urgent. Many people need to choose health insurance and the marketplace just opened.
The study is not done, but I wanted to share an early conclusion what seems like a unanimous decision thus far- Also with the urgency of the season.
Warning- Buy the lowest cost health insurance plan, always
Buy high deductible plans, always. Even if you are planning on hitting your deductible. Here is a sample of the data,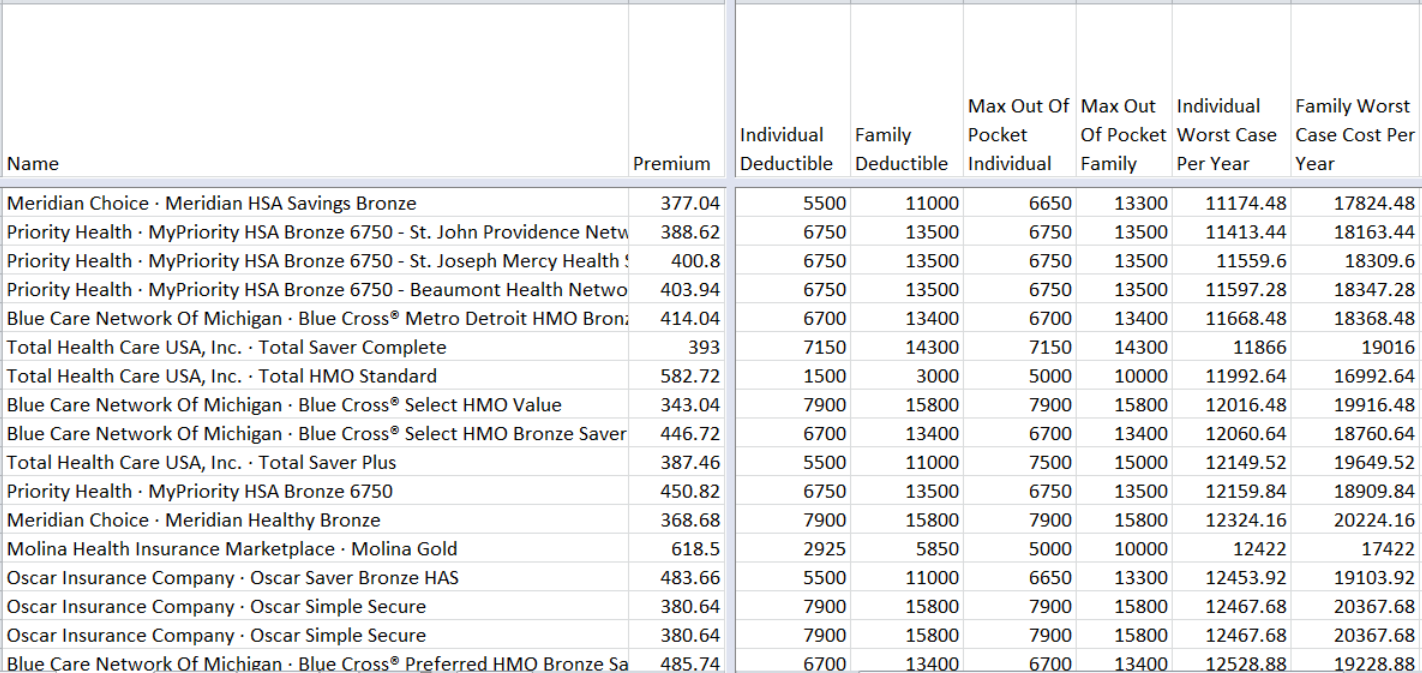 This study is not done, there is more data to be collected and analyzed. All 89 pages of Blue Cross Blue Shield Certificate were read. We have 20 different inputs per plan, family vs individual, copays, coinsurance, specialists, and more.
But for now, it seems like a very safe bet, to pick the lowest premium insurance. That is, if your current healthcare system accepts it. After 89 pages of BCBS, you don't want to be Out-Of-Network unless its urgent or emergency care. That's enough for now. Lowest cost insurance, always.
When it is complete, I will release urgently.
Busboy- The Dishwasher That Sets Your Dinner Table
It worked, we built a dishwasher that sets the dinner table.
See our live showing – Click Here
Thank you
Efficiency has hundreds of people visiting a day. This is why I do gigantic studies. Thank you for sharing with your friends!