Mrs. Efficiency Thoughts – How To Stop Forgetting Things At Home
Article from Mrs. Efficiency- Dr. Mandy Kirk.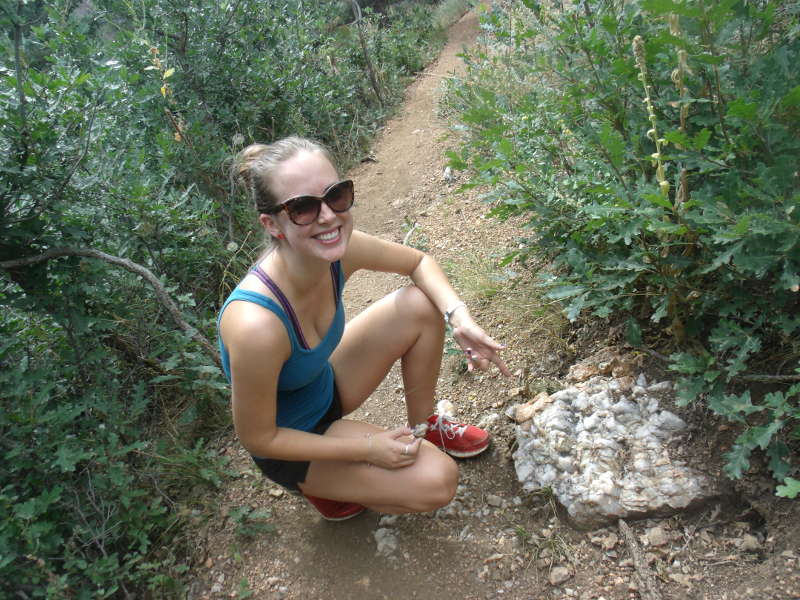 ---
Efficiency- Michael:
Checklists are used in the factory to make sure things get done correctly 100% of the time. If you need to make sure a valve gets closed before we turn a pump on, Checklists prevent failure.
Before our factory developed a Start Up Checklist, I walked out of our Process Room to see a floor full of polyol to which our maintenance guy said- "Have you ever seen a grown man cry?"
Leaving home, I'd forget my lunch, belt, and work laptop often enough that Mandy told me we needed a solution. Its been 4 years and I haven't forgotten anything since.
Now for Mrs. Efficiency:
People ask me if I like the efficiency lifestyle that Michael and I live. I do enjoy the benefits and it's strangely calming. We're always trying to alter our lives for the better. It makes me feel that we appreciate life more if we strive to maximize every second. Although we often end up watching Netflix with all of our time saving.
What to remember – List for the Door
I used to spend a lot of time in the morning getting to my car – only to realize I forgot something.

Phone, Wallet, Lunch, Homework…
We brainstormed the things we needed every morning. We wrote it all down, and stuck it on the door.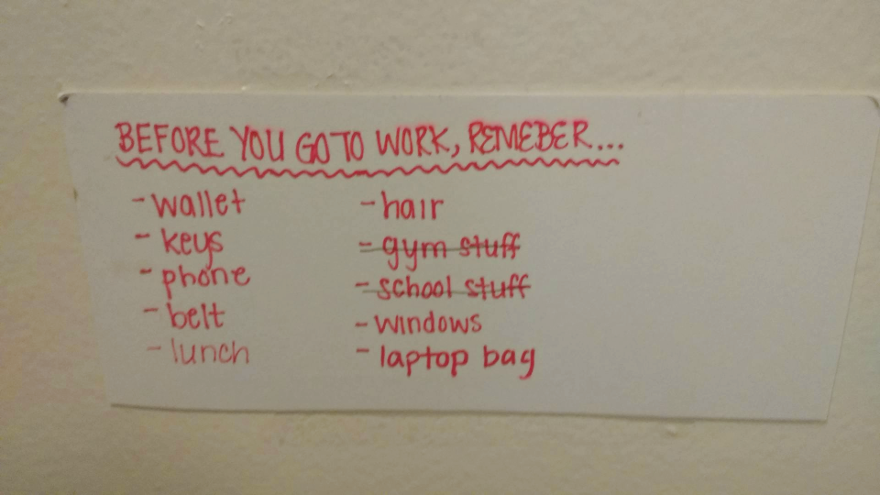 And… We started using it.
At first I was reluctant, I'm stuck in my ways and tend to dislike change. But it helped Michael. He stopped forgetting things.
Then I stopped forgetting things.
And after a week or two I started to learn it and love it. Having every item written down and visible saves me time. Now I don't even worry. I read through them, check each off in my head. 10 seconds and works every time.
Give it a try! Best case you will save yourself frustration and time. Worst case you are out a piece of paper.
-Mandy Kirk