Wendy's Menu- Calories per Dollar and Protein Per Dollar
Wendy's is a staple of American fast-food. It has never frozen burgers and sea-salt fries.
How does its calories per dollar stack up?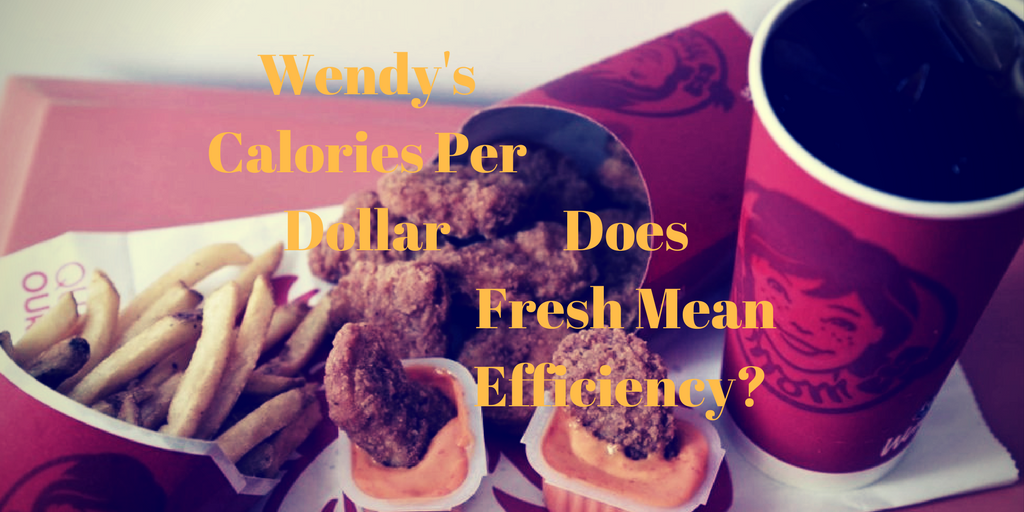 Wendy's
Takeaways
Dave's Triple technically has the highest Protein Per Dollar, however you still spend more than 6 dollars to get the massive sandwich.
The Junior Bacon Cheese Burger is a more manageable size and cost. It also has a higher Calories Per Dollar.
The 6 piece Nugget appears to be a better deal than the 10 piece. Worth comparing.

If you're looking to maximize your dollars spent, nothing can beat home cooking. We aim for ~700 Calories Per Dollar.
Want to learn how to eat Healthy? Here is our Massive Nutrient Per Dollar Study
Or, Save Time Putting On Shoes. We studied that too.
Expand your Efficiency
Get more Efficiency to improve your daily life. Subscribe and get three slow cooker recipes designed to be low cost, quick and healthy.